Elevate Your Living Room with Istikbal UK's TV Tables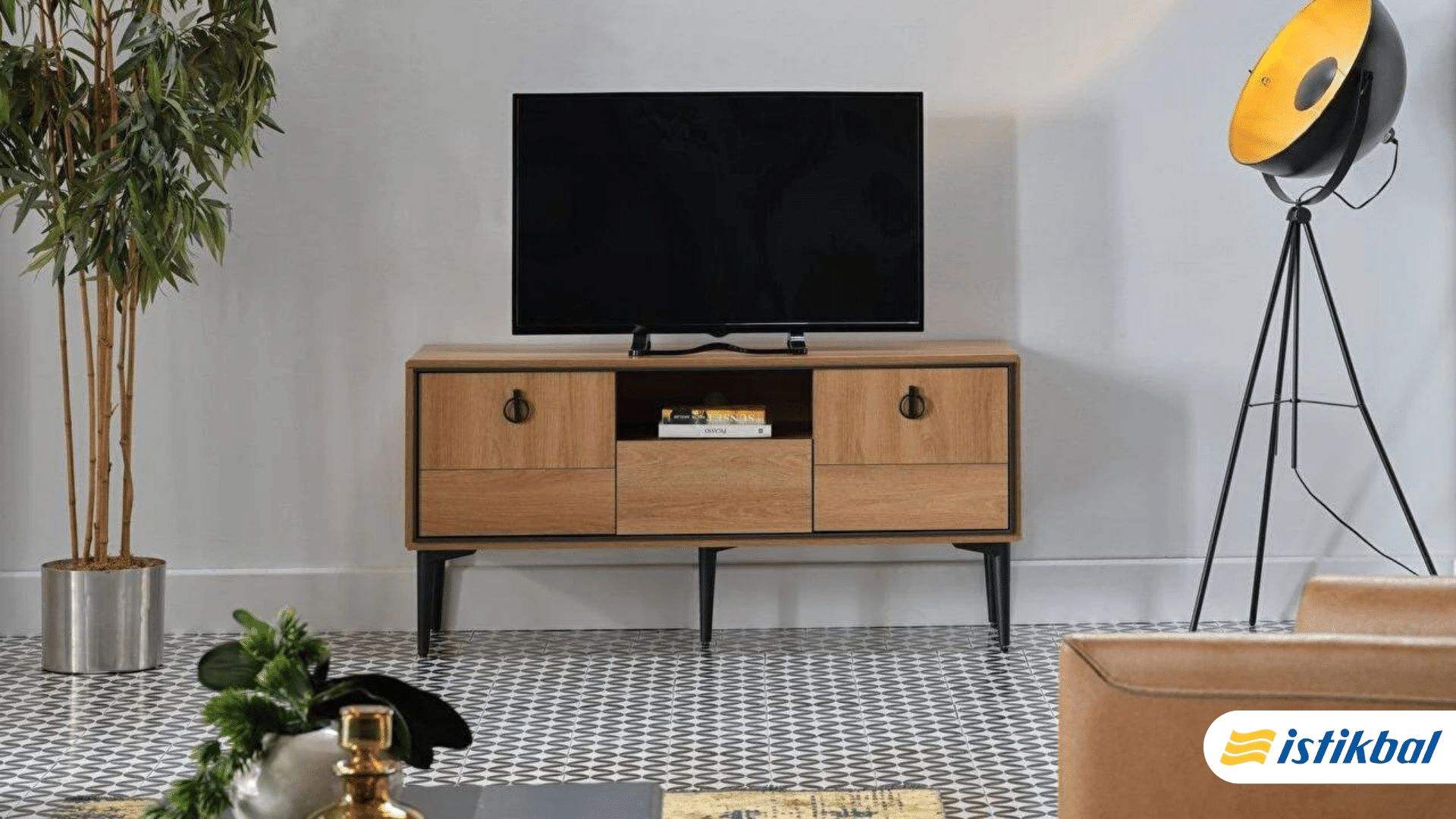 Imagine settling down for a cosy movie night. The ambience is set, the popcorn is warm, and the cushions are perfectly plumped. You have snacks, a comfy couch, and a fantastic TV, but something needs to be added. The TV is not the right height, and the cables must be cleaned. Enter the world of TV tables, a perfect blend of functionality and aesthetic appeal, and no one does it better than Istikbal UK.
The Essence of TV Tables
TV tables are essential in providing stability to your TV and organising your multimedia setup. They hold your TV at the perfect viewing height and keep cables neatly tucked away. Istikbal UK's collection of TV tables combines robust functionality and elegant designs, ensuring your living space is comfortable and stylish.

Why Choose Istikbal UK?
Istikbal UK stands out in the realm of TV tables. With a diverse range of designs, from modern minimalistic to classic and elegant, there's a perfect match for every interior. The TV tables are crafted with attention to detail, ensuring durability and a seamless fit into your living space. The materials used are of the highest quality, guaranteeing long-lasting furniture that remains as good as new for years.
Making the Right Choice
Consider size, style, material, and colour when selecting a TV table. It's crucial to choose a TV table that not only fits your TV but also blends seamlessly with your interior decor. Istikbal UK offers a comprehensive range, allowing you to find the ideal TV table that complements your interior and meets your functional requirements. Their experts are always ready to guide you in making the perfect choice.
Experience Quality and Style with Istikbal UK
Istikbal UK's TV tables promise quality and style, ensuring your investment is worthwhile. The TV tables enhance the aesthetic appeal of your living space and provide practical solutions for organising your multimedia equipment. They offer additional storage space for other gadgets and accessories, keeping your living room clutter-free and organised.
Discover the Perfect TV Table with Istikbal UK
In conclusion, a TV table is more than just a furniture item; it's a valuable addition to your living space, enhancing functionality and style. Explore Istikbal UK's extensive collection of TV tables and elevate your living room experience.
Additional Benefits of Istikbal UK's TV Tables
Beyond the aesthetic appeal and functional design, Istikbal UK's TV tables prioritise your family's safety. The TV tables are designed to prevent the TV from toppling over, providing a secure and stable platform for your multimedia equipment.
Visit Istikbal UK Now
Don't wait to transform your living room into a space of comfort, functionality, and unmatched style. Visit Istikbal UK's website now and discover the ideal TV table for your home. Enjoy the blend of quality, elegance, and practicality only Istikbal UK can offer. Your perfect living room is just a click away with Istikbal UK's exquisite collection of TV tables.