Add elegance to your living space with Istikbal UK's TV Units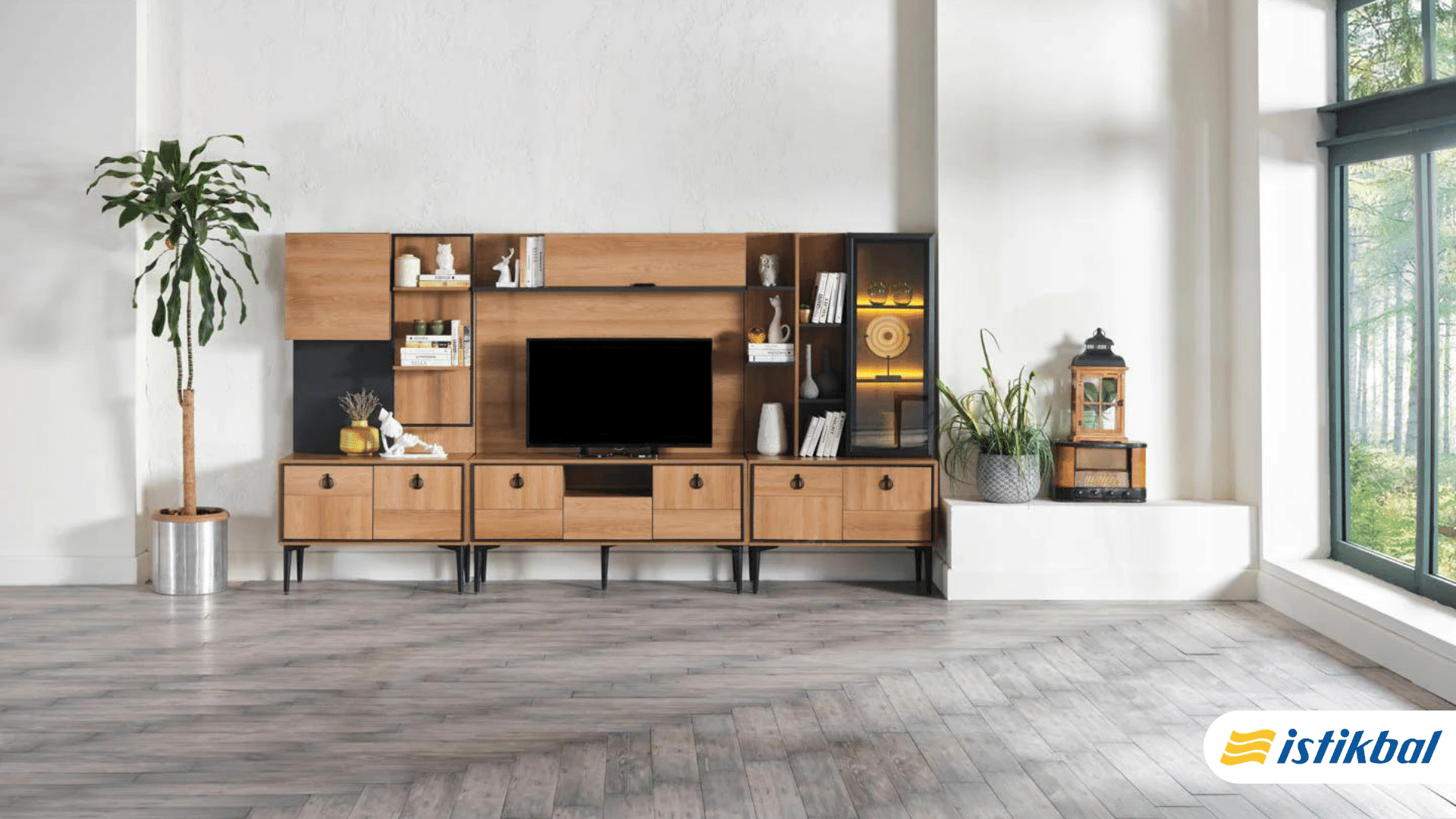 Imagine a scene of utter comfort and aesthetic appeal in your living room. The television, a central piece of any living space, must be placed more appropriately. It sits elegantly on a TV unit that complements the rest of your furniture, enhancing your room's overall look and feel. This is the experience Istikbal UK promises with their extensive collection of TV units.
The Significance of a Good TV Unit
A TV unit is not merely a stand for your television. It's a piece of furniture that combines your living room, providing structure and organisation. Istikbal UK's TV units are designed to cater to diverse tastes, ensuring a TV unit matches your preference, whether you prefer a modern minimalist look or a more traditional style.
Why Istikbal UK Stands Out?
Istikbal UK's TV units are crafted with the utmost attention to detail, ensuring durability and seamless integration into your living space. The materials used are of the highest quality, guaranteeing that the TV units will stand the test of time and continue to add to the aesthetic appeal of your room.
Choosing the Perfect TV Unit
Selecting a TV unit involves considering various factors, including size, style, material, and colour. Istikbal UK offers a comprehensive range of TV units, allowing you to find the one that perfectly complements your interior and meets all your functional requirements. The TVs are designed to accommodate various sizes, ensuring a perfect fit for your television.
Quality and Durability with Istikbal UK
Istikbal UK's TV units promise unmatched quality and style. When you choose a TV unit from Istikbal UK, you are investing in a piece of furniture that will enhance the aesthetic appeal of your living space while providing practical solutions for organising your multimedia equipment.
Discover Your Ideal TV Unit at Istikbal UK
In conclusion, a TV unit from Istikbal UK is more than just furniture. It's a valuable addition to your living space, enhancing its functionality and style. Explore Istikbal UK's extensive collection of TV units and elevate your living room experience.
Additional Perks of Choosing Istikbal UK
Beyond aesthetic and functional design, Istikbal UK's TV units prioritise your family's safety, ensuring a secure and stable platform for your multimedia equipment. The TV units are designed to prevent the TV from toppling over, providing peace of mind, style, and functionality.
Transform Your Living Room with Istikbal UK
Don't wait to enhance your living room with comfort, functionality, and unmatched style. Visit Istikbal UK's website now and discover the ideal TV unit for your home. Enjoy the blend of quality, elegance, and practicality only Istikbal UK can offer. Your perfect living room is just a click away with Istikbal UK's exquisite collection of TV units.